Oct 14, 2021: We are unable to crawl the Disney site to maintain up-to-date availability. You will not receive any updates on your saved searches as a result. We have suspended ALL billing for PRO memberships. As has always been the case, anyone seeking a refund can send a message to support@dvcapp.com.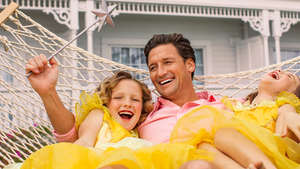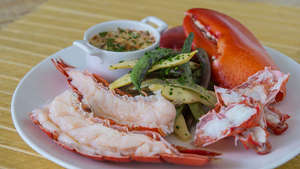 Grand Floridian is rated 4.7 out of 5 stars with 3 ratings.
---
Apr 21st, 2021: Review by Christine
Overall Rating: ⭐⭐⭐⭐⭐
Stayed here for a grownup weekend with my husband while we attended our first MNSSHP. Love almost all the food options. Grand Floridian Cafe is one of our favorite "under the radar" spots. The eggs benedict is SO good. The QS spot was so nice about my husband's food allergy and made sure we were taken care of. The resort has a laidback vibe that really gets us to slow down and enjoy our resort stay just as much as the park days. We sat out on our balcony and waved to the monorails passing by. Can't wait for a future stay and the ability to walk to MK!
Reactions:
---
Apr 20th, 2021: Review by Isabella
Overall Rating: ⭐⭐⭐⭐
The Grand Floridian villas feel a bit more luxurious than the average DVC villa (there is a TV built into the bathroom mirror!) and you can now walk to Magic Kingdom! Plus there are so many food options packed into one resort!
PROS
Walking distance to Magic Kingdom using the new path!
Walking and monorail access to the Polynesian and Contemporary for other food options (Polynesian is a relatively close walk, Contemporary is a fairly long walk)
Amazing food options (so many choices including the Chef's Table at Victoria & Alberts, eating waterisde at Narcoossee's, a chracter meal at 1900 Park Fare, and high tea at the Garden Tea Room--just to name a few!)
Studios have an extra bathroom
Zero entry pool and nice kids water play area
On-premise spa!
The rooms feel a bit more luxurious than the typical DVC villas (e.g., there are TVs built into the bathroom mirrors!)
CONS
Villas are a bit of a walk from the main building
Reactions:
---
Apr 17th, 2021: Review by Ryan (Updated Apr 17th, 2021)
Overall Rating: ⭐⭐⭐⭐⭐
GF has never been "my style", however it's goal is too exceed expectations and it does that in spades. With a victorian feel that loosely utilizes touches of more bland Disney themes. Mary Poppins would feel very much at home here. The DVC resort on this property is second to none in my opinion. The rooms are absolutely amazing and state of the art. You really are experiencing luxury here when renting a 2 bedroom or a Grand Villa. I highly recommend that if you can do it, treat yourself to a 2-3 night stay at this resort. The Villas themselves are truly some of the best if not the best that DVC has to offer. And of course, it's right on the monorail to zip you to MK in minutes.
Reactions: